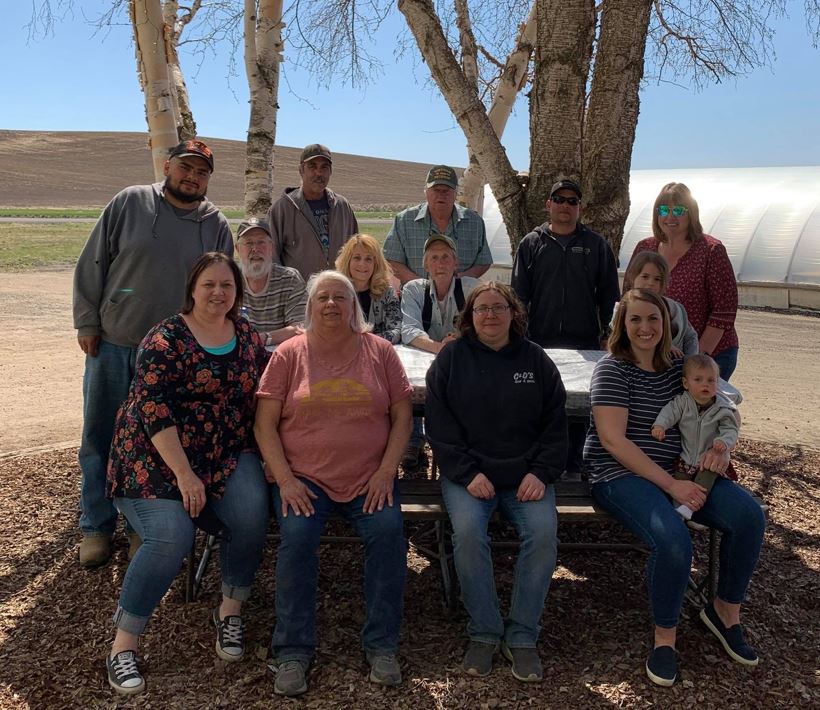 High-quality Plants... and People, too!
Our Employees
Various paths and decisions have brought each of us to Plants of the Wild. We remind ourselves regularly that we are all here for the same reason, we just didn't take the same route. 
Our purpose is to provide you, our valued customer, with the best possible product for the best value. Native plants that thrive in your projects are the reason that we are here, and we take pride in the success of YOUR projects.
We feel very fortunate that our team is made up of so many experienced folks! That makes progress and production so much easier, even in the busiest times.
Here is a peek behind the scenes!
At left, employees both current and former joined to celebrate Paul's retirement.  Front row:  Carrie, LaDonna, Tia, Kayla with Brogan. Seated, center:  Jerry, Brenda, Paul, Brexley. Back row:  David, Mark, Gerry, Pablo & Kathy.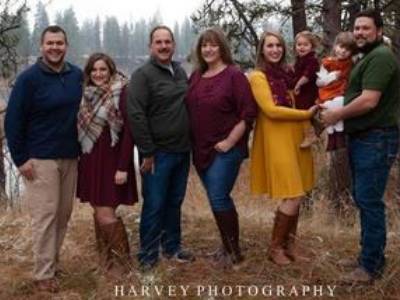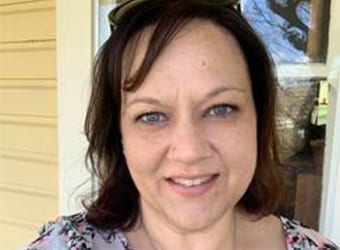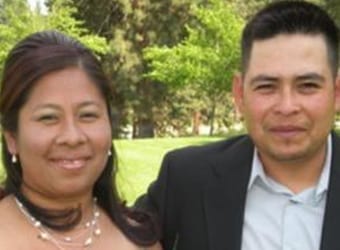 Pablo Alonso & Leonarda Ramirez